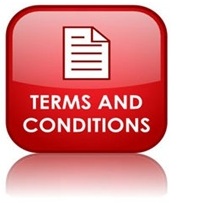 General
1. By using this site you agree to all terms and conditions laid out below and elsewhere on 'The Eternity Rose' website.
2. Our terms and conditions comply with current legislation and are designed to ensure that our customers can shop easily and with confidence. The terms and conditions of The Eternity Rose (hereafter referred to as TER) are governed by the courts and laws of New South Wales, Australia.
3. All product-related information available on TER website is provided as a guide only. While TER takes great care to ensure the accuracy of its product information and photographs, human error can occur. In this case TER will act within reason to remedy any inconvenience caused to the customer, however, cannot offer any guarantees in relation to the accuracy of information provided, nor can TER be held responsible for inaccuracies.
4. By using this website you agree that TER will not be liable for any damages whether direct, indirect or consequential resulting from any inaccuracies in the information provided on this website, or any of the websites which TER may refer to.
5. TER reserves the right to change any part of the website without prior notice, including its terms and conditions.
6. All orders are subject to acceptance and confirmation by TER.
7. Payment methods accepted are PayPal, Visa and Mastercard.

8. The title of ordered products will not pass to the customer until payment in full has been received by TER.
9. While TER is highly receptive to warranty claims which are within our terms and conditions, to the extent allowed by law and except as provided in these conditions, all express and implied conditions, warranties and guarantees under statute or general law as to description, merchantability, fitness of the goods, quality, or suitability for any purpose or as to assembly, design, workmanship, use or materials or otherwise are expressly excluded. TER is not responsible for financial or physical injury, damage or loss or for consequential damage or loss of any kind resulting from the supply, installation, layout or use of the goods.
10. Generally TER will process your order the same or next day business day after order placement. TER is unfortunately unable to guarantee same-day shipping. Orders are not processed on Sundays and public holidays.
Delivery and Shipping

11. The times for delivery that relate to the supply of products agreed between TER and the customer are only estimates, and are not contractual obligations for which TER is liable. TER strives to provide accurate delivery dates when questioned, however, all advised delivery dates are estimates. Whilst TER generally has in-stock goods ready for despatch the same or next day after order placement, and closely monitors the performance of our delivery contractors, we are not liable for any delay, damage or loss, consequential or otherwise, incurred to the customer arising from prolonged delivery of the products, nor is the customer entitled to repudiate or terminate the purchase contract on such grounds.
12. Customers will be responsible for costs resultant from refused shipments or unclaimed products. Customers must ensure that a person is available to accept the products at the address of delivery. Alternatively, the carrier may leave a calling card which passes responsibility to the customer to call and arrange re-delivery.
Order Status

13. TER will keep you informed of your order status via email. All tracking information will be emailed to you once your order has shipped. You may also acquire your order status and other live updates by logging in to your account on our website.
Back Orders

14. TER does not typically sell merchandise that has been back-ordered. We will not intentionally charge a customer for a product we don't have in stock at the point of purchase. On occasion, inventory discrepancies can occur. In this instance, we will send you an email advising how long the delivery may be. If it is just a few days, the customer may wish to leave the item on back order. Alternatively, the full amount will be immediately refunded to the customer.
Warranty and Returns

15. TER is unable to guarantee that products purchased will be compatible with the intended use or display configuration. We highly recommend our customers thoroughly research product compatibilities prior to purchase. While we will do what we can to advise on product compatibility, our advice is only intended as a guide to help in your research. If you find a product has been incorrectly purchased subsequent to your receipt, you may contact us to request a return within 90 days of the invoice date of the product. If the product is undamaged and packaging is retained, goods can be returned for a full refund. If the customer is unable to return the original packaging, or the packaging is damaged in any way, we reserve the right to charge a re-packaging fee of $20 or 10% per item (whichever is lower) to cover our materials, administration and handling. Goods and packaging will be inspected by TER upon return and such charges will be applied at our discretion. Unfortunately we are unable to accept the return of products that have been damaged in any way by the customer. The cost of return postage to us is borne by the customer. TER must be notified of any incorrect deliveries within 7 days of receipt of the incorrect item, prior to the return of goods.
16. In some situations customers attempt to test the strength of a flower head, petal or leaf, or scratch the surface with a sharp object. The flowers are reasonably sturdy and have the structural strength of a copper statuette or fine wine glass. However, they can easily be bent, and the gold fatigued and broken. We urge customers not to attempt to bend the items as this constitutes improper use and is not claimable under warranty.
17. All gold-plated items supplied by TER are guaranteed to be coated with pure 24 karat gold with no impurities.
18. Generally, warranty or satisfaction guarantee replacement is actioned within 24 hours. However, at peak trading times (ie, Christmas and Valentines' Day) we can experience stock shortages of up to several weeks. TER has little control over these peak-time shortages and the customer shall not make any legal representations to or against TER in relation to such matters.
19. TER Warranty or Satisfaction Guarantee does not protect damage resulting from display accidents, breakages, misuse of the product, flood or any acts of nature. In the event that goods are damaged by a freight company, the customer must advise TER of the damage within 2 days of receipt of the goods. Insurance is available for all goods purchased from the TER website and we will claim against this insurance. The customer will bear no cost for goods damaged in transit. For further information, you can read our Warranty Policy.

Cancellations
20. You can request an order to be cancelled, on condition that it has not been processed and shipped. Simply email info@eternityrose.com.au to request a cancellation of the order. You will receive a credit for the full amount in approximately 1-2 business days.
Pricing
21. The advertising of products by TER on its website constitutes an invite for the customer to place an offer to TER for purchase of the products, and is not an offer by TER to engage in a purchase contract. Any products advertised on a price list or at a special price may be for limited quantities and TER is not obliged to sell any products at a specified or advertised price or at all once a given number of stocked items at the promotion or special price have been sold, or if no additional stock is available to TER. Although TER has rigorous systems for ensuring accuracy of stock information, stock levels advertised should be used as an indication of a product's availability only, as errors can occur.
22. TER aspires for accuracy with all product information including price. However, in view of human error alongside other determinants, we are unable to guarantee that all product pricing listed on the website is completely accurate, or up to date, and we are unable to assume responsibility for these oversights. We pride ourselves on our efficient product database maintenance and auditing systems and generally find our product database to be around 99.9% accurate. In an event that a listed product on TER website is labelled with an erroneous price as a result of typographical, technical, informational or other error, TER, at its own discretion, shall reserve the right to deny and/or cancel an order for said product and promptly correct, amend, and/or remove the erroneous information.
23. Prices specified on the website are subject to alteration without notice and are based on stockholdings at the time of price update.
Security
24. Security is our number one priority. All on-line transactions are protected by GeoTrust 256 bit encryption technology. This guarantees you that your information is secured by the highest level security protection available in any Internet situation, anywhere in the world.
Privacy
25. TER has the utmost respect for your privacy. We will not under any circumstances sell or release your information to anyone. All of the information obtained from our website will be used for order processing purposes only. The only emails you will receive from TER are updates to any recent orders and/or returns, or newsletters where you have opted in.
Product Pictures

26. TER will attempt to use product pictures on our website and brochures which most closely represent a product. However, flower products are based on natural flowers where natural variation occurs. This means dimensions will be approximate (usually within a 5% tolerance) and shape may vary. TER will not be responsible for variations in an actual product received relative to the website or brochure product picture. In support of our customers, TER invests all efforts to make sure that every product picture is a close representation of shape, form and colour, and that descriptive information is based on fact. There are unfortunately varying determinants, although seldom, which could result in the content on TER website to become out of date without our immediate awareness. This includes, but is not limited to, new versions, retail package modifications, colour deviations and other variations which may be deemed inconsequential by most customers.
Technical Support

27. Whilst TER is considered an industry expert in the field of precious-metal electroplating, and staff will be happy to discuss any issues with you, TER is unfortunately unable to guarantee technical or display advice assistance.