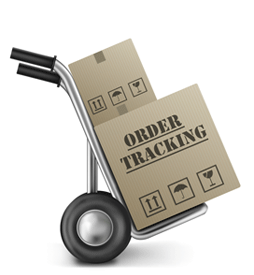 Generally our orders are sent via priority express shipping. Your order is booked onto a carrier shortly after order placement.
The moment we have a consignment number for your order, our automated system will send you a tracking number and details of the carrier's website to assist you in checking on the progress of your delivery. You will usually receive this email with tracking details within 24hrs of order placement.
Around 93% of our deliveries are received by our customers within 2 business days.
You can read more about our efficient delivery process here.
Click HERE to enter your tracking number and track your current order.