The Eternity Rose provides FREE SHIPPING for all orders.
We use only air-express shipping services for interstate orders, and express road freight for orders within NSW.
We aim for next business day delivery to virtually anywhere in Australia, for orders placed before 11:00am NSW time weekdays. Remote regional areas may take longer.
THE ONLY EXCEPTION IS DELIVERIES TO P.O. BOXES. For Post Office Box deliveries, we are restricted to Australia Post e-parcel which takes 1-7 days depending on where you are in Australia.
Orders placed before 11:00am NSW time on business days are despatched the same day, and are generally received the next day. If you place your order after 11:00am, then your order will be despatched the next business day, and likely to be received the day after that.
VALENTINE'S DAY ORDERS

Unfortunately, we are unable to request our carriers to deliver specifically on Valentine's Day, or at specific times. If you live in an Australian metropolitan city, and place your order between 12:00pm Monday the 12th and 11:00AM Tuesday the 13th, then there is a good chance it will be delivered on Valentine's Day the 14th. However, our carriers will not guarantee this and will be experiencing peaks in some areas which may preclude them from making all deliveries. We highly recommend you order early to secure stock availability, and then deliver your Eternity Rose in person.
At present our carriers are delivering 97% of Australian metropolitan orders the next day. Unfortunately we cannot guarantee next day delivery.
If you are having your order delivered to a business, you must include the name of the business in the 'Company' field provided on the order page.

You will receive a tracking email between 7:00pm and 8:00pm on the day of despatch of your order.
If you have not received your tracking email by 8:03pm on the expected day of despatch, then please check your spam filter.

If you have not received your tracking email then please feel free to email us at info@eternityrose.com.au or call 1300 858 414.

PLEASE NOTE - like all online suppliers who rely on transport systems, we are subject to the vagaries of third-party logistics. Occasional delays can occur due to peak periods or inclement weather, so we recommend that you build in adequate delivery buffer time relative to the importance of your gift occasion.
WEEKEND ORDERS are despatched on the following Monday (except for public holidays) and are generally received on the Tuesday. You will receive a tracking email at 7:00pm on the Monday night for weekend orders.
At The Eternity Rose, we understand that gift items should be delivered with maximum speed, and minimum risk of being late, to help ensure the item is available for the intended occasion.
To this end, The Eternity Rose employs the latest technology in order-processing systems to ensure your gift arrives in perfect condition, and with minimal delivery time.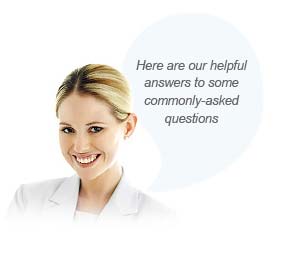 DELIVERY FAQ
How long does it take you to process an order?
Orders placed before 11:00am business days are generally processed and despatched the same day. Orders placed after 11:00am are generally processed and despatched the next business day.
What is your delivery time?
At present, most of our orders are delivered according to the above parameters. Some remote areas of Australia may take longer.
Are there any delivery costs for online orders?
No, there are no delivery costs for online orders. We pay all freight costs.
How can I track my order?
We will send you an email at around 7:00pm on the day of despatch of your order, which contains a tracking number and link to track the delivery progress.

What if I am not home to accept my delivery?
Our carriers generally require a signature on delivery of your package. Where convenient, we suggest you arrange for your order to be delivered to your work address. If there is no one available to accept the delivery, a calling card will normally be left by the courier to explain how obtain the package, or organise re-delivery. In some instances, the carrier may leave the item in a safe place.
Can you deliver to a Post Office Box?
Yes, we can organise your parcel to be delivered to a Post Box. However, PO Box deliveries outside of metropolitan NSW generally take 2-7 days depending on how far you are from Sydney.

What happens if my tracking number does not appear in the tracker, or has remained in the tracker for more than 4 days?
You may call FDM who is our freight management specialist on Ph: 02 8882 0400, or email them on customerservice@fdm.com.au. Please provide your tracking number.
If you do not have a tracking number then please call or email The Eternity Rose on 1300 858 414 or info@eternityrose.com.au

Do you do International Deliveries?
Yes, we can deliver to most countries. If your country is in our drop down country list on the order page, then you will enjoy free shipping to that country. All international deliveries are sent via DHL and include payment of local duties and taxes. This allows a gift to be sent overseas door to door, without the recipient having to be involved with any customs issues or expense. International delivery time is generally around 3 days.
Please do not hesitate to contact us with any questions relating to delivery.