Weddings can pose a challenge for an engaged couple as well as attendees, as these occasions seem to be filled with a bunch of arbitrary rules. However, whether you are planning a wedding, or plan on attending a wedding, giving thought to your gifts and being thankful for any gifts you receive, is half the battle over.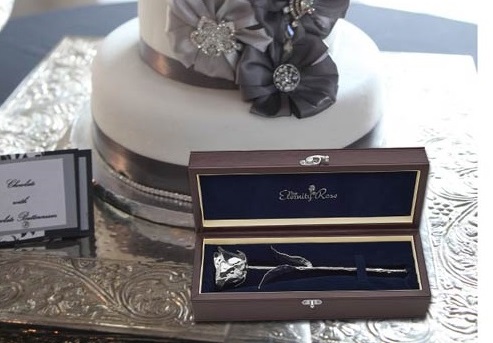 Gifts For The Happy Couple
Many couples will have a carefully planned out wish-list registered with their favourite stores. While it is a nice gesture to purchase something on the list, there is no written rule that says you must. Indeed, a unique wedding gift is always a genuine treasure.
One unique gift most people love to receive is an Eternity Rose. These roses are naturally grown and hand-picked when they reach their perfect stage of bloom. Carefully preserved in pure 24 karat gold, silver or platinum, or glazed and gold-trimmed in a range of beautiful colours, an Eternity Rose is an exquisite flower that can be displayed all year round. While many wedding gifts get tucked away in drawers and cupboards, an Eternity Rose will hold a place of honour alongside wedding pictures and mementos. What better way to commemorate the happy couple's wedding day and their future lives together than with this everlasting symbol of love?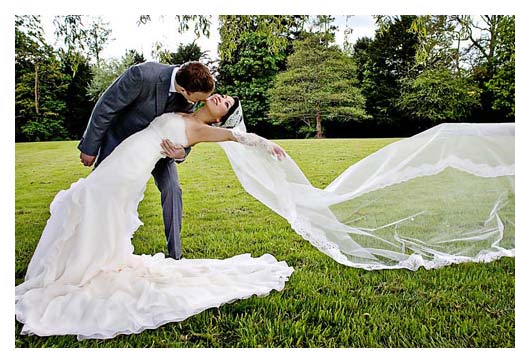 Wedding Displays
It can take a lot of time, energy, and money to plan a wedding. Since most people work, the time they have to achieve all aspects of organising the big day is limited. Online planning makes it easy to purchase and arrange everything you need to make the day special.
One aspect of planning concerns the flower displays at the church and reception venue. Many couples are now turning to The Eternity Rose to purchase our gorgeous roses which look beautiful wherever you have them placed, in particular, along the bridal table and guest tables at the reception. For some display ideas, you can take a look at our section on Wedding Displays.

Who Receives a Gift from the Happy Couple?
Nowadays, it is considered highly appropriate (and almost virtually expected) for the happy couple to give a special gift to key people in their lives on the day of their wedding. Here, we review the main recipients of such a gift:

The Bride and Groom: Although not mandatory, most couples exchange gifts after the wedding ceremony. Why not buy each other a lasting gift of love? Two Eternity Roses, engraved with your names and the date of your wedding, can be proudly displayed forever. What better way to vouch for your everlasting love?
Parents: Giving parents a gift at a wedding is a relatively new tradition. What better way to show your parents you love and cherish them, and to thank them for all they have done for you, than to give them a gift of everlasting love? A beautifully preserved Eternity Rose is one way to express your love for them, now and forever. As they admire their Eternity Rose on display in their home, your parents will always think about you and keep you connected in their hearts.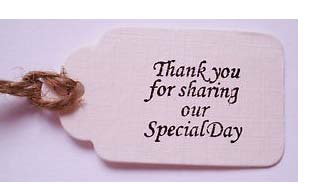 Maid of Honour and Bridesmaids: These ladies have stood beside you through all the planning, shopping, and preparations for this wedding. They have calmed you down when things got bumpy, and they have loved every minute of it! Why not show them how much you appreciate who they are to you and what they have done? An Eternity Rose makes the perfect gift which says "thank you so much, I love you!".
Best Man, Ushers and Groomsmen: These guys have stood behind you through all of your pre-wedding jitters. They threw you a bachelor party; they helped you hire, and then get into your tuxedo; they helped you get all the honeymoon arrangements done on time; and, they seated all your friends and family before the wedding ceremony started. These guys did all this and so much more. Giving them a nice gift for all their help shows them how much you care and appreciate who they are in your life and what they have done for you. The Eternity Rose website has other gifts besides beautiful roses. Think about purchasing some gold-plated poker cards or a gold-plated golf ball and tee set for these men. These gifts will be something they can display and cherish for the rest of their lives.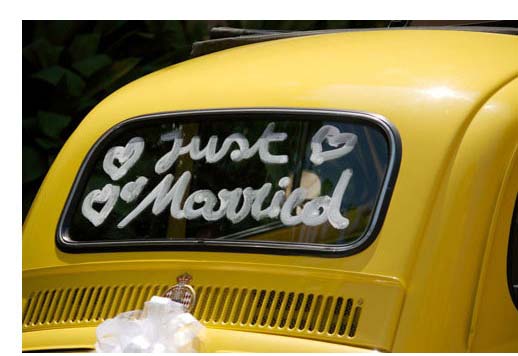 These special gifts to all your friends and family are sure to bring smiles of joy. You can personalise each rose, or write a personalised note to each person. However you go about doing it, giving gifts to the key people in your life on your wedding day adds a stylish finishing touch to the occasion.