When you buy from The Eternity Rose website, you shop from home with the comfort of knowing that your order is backed by a 100% money-return guarantee. This 90-day guarantee gives you plenty of time to check that the item meets your absolute satisfaction. You can also return the item if the recipient does not absolutely love it. If you find yourself hesitating about whether your loved one will be impressed by an Eternity Rose product, you may find it helpful to read our Testimonials.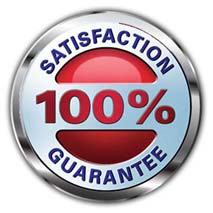 In any case, if for any reason you wish to return your purchase, simply post it within 90 days of the invoice date to our listed postal address for a no-questions-asked full refund. Just quote your invoice number and email us so we can expect the return. We have supplied literally tens of thousands of Eternity Rose products around the world and only a small handful have been returned. We are confident you will find these exquisite pieces of art perfect in their presentation. At The Eternity Rose, our craftsmen have an incredible wealth of knowledge when it comes to the precious metal plating of flowers and other items. You can read more about our methodical 60-step process of preserving our roses here.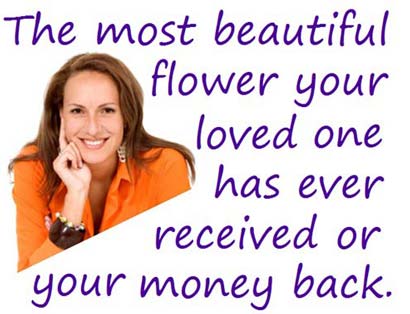 Our greenhouse keepers know exactly when a flower has reached its peak of beauty, and ready for our elaborate preservation process to commence. These dedicated staff take the quality of our products very seriously. So if you, the valued customer, is not 100% satisfied with the quality of any purchased item, we'll replace or refund the item quickly.
Our 100% money-back satisfaction guarantee is boldly etched in all of our literature so that it is constantly visible to our employees, wholesalers, retailers and customers. Our guarantee epitomises the pride we take in our brand, our products and our customer service. We understand how important it is to give a special gift item to a loved one that is truly exceptional in its quality and presentation.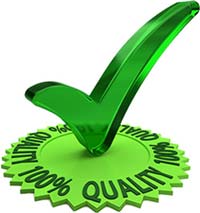 To this end, we go to elaborate lengths to ensure our manufacturing procedures and quality control are as rigorous as possible. In fact, our products have wound up in the display cabinets of royals and nobles around the world. This is because we ensure that each and every item that leaves our factory is flawless in its craftsmanship, and maintains the impeccable reputation for quality we have built up over the years. As such, we have not to date, had any of our products returned due to faulty workmanship. For your further peace of mind about our commitment to standing behind the quality of our products, you can read about our Warranty Policy here.