How many times have you wandered around a department store, trying to decide on what to buy your wife, girlfriend, or mother for her birthday? Instead of wasting your time searching aimlessly for that perfect gift which never seems to quite jump out at you, why not give a special woman in your life an Eternity Rose?
An Eternity Rose is an exquisitely perfect gift that will declare to someone special just how much you love them. This is because an Eternity Rose is a real rose that has been preserved at the peak of its perfection, and will last a lifetime. Each rose has been either dipped in genuine 24K gold, silver or platinum, or has been glazed in one of many stunning natural colours and gold-trimmed.
Let this year's birthday gift for her be something that she will love and admire for the rest of her life.
Jewellery and flowers always make lovely birthday presents for the women in your life. However, by giving your special 'girl' an Eternity Rose, you are combining both these styles of gift into one elegant package.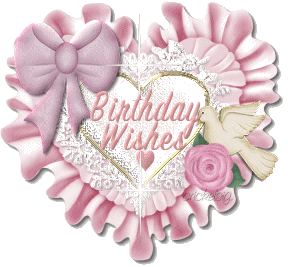 To further enhance your loving sentiments, either write a special poem, list everything you love and appreciate about her, or write her a loving letter with impactful words that flow straight from your heart to hers. This gift will become a treasure that lasts an eternity.
In spite of how old we become, a birthday is the one day we get to celebrate how special and unique someone is. Thus, celebrations and the giving of presents should not stop when childhood ends. This is the one day of the year we get to show our loved ones just how much we truly do care about them
Begin a new tradition this year and give the gift of love - all wrapped up in an exquisite Eternity Rose.
The Origins of Birthday Celebrations
Historically, when people were able to measure time more accurately, birthdays became celebrated. In the beginning, it was believed that evil spirits would try to harm people on their birthday. Friends of the birthday celebrator would surround him or her to help keep these evil spirits at bay. Initially, birthday gifts were rarely exchanged, but if someone brought a gift to the party, it was often considered a special sign that would bring the celebrator good luck in the coming year.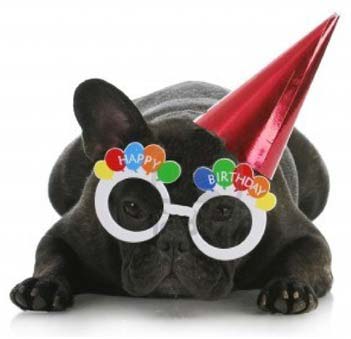 Modern Celebrations
Today, we don't give birthday presents for good luck, we simply give them to signify our love for the birthday celebrator. We therefore give gifts that we hope our loved one is going to like. For someone particularly special, we also want the gift to exemplify that we know them well enough to choose a gift that they will be happy to receive.
Whether you choose to make a special gift for your loved one, or purchase a fine piece of jewellery, flowers, or combine all three, a heartfelt love note or card with an Eternity Rose will make for an extra special celebration. The thought and effort you invested into the gift is what your loved one will always remember, and will be sure to treasure for an eternity.
....and of course, you needn't stop on the occasion of a birthday to give the gift of an Eternity Rose. This gift is also exceptionally perfect for Valentine's Day.