The 55th anniversary is a truly special occasion, so use this list of themes linked with this anniversary year to come up with a gift that will impress your loved ones.
Modern 55th Anniversary Theme for Gifts: Emerald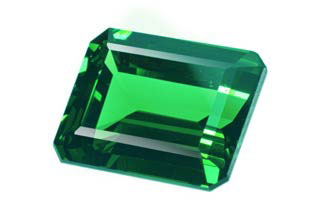 Emeralds have two meanings, the first being a symbol of true love. An emerald is said to change shade if the wearer is unfaithful, so giving the gift of emeralds on the 55th anniversary is a sign of devotion and adoration. As green is also linked with creativity and spring, emeralds are also thought to offer the wearer new chances.
Gemstone: Alexandrite
Alternate Stone: Emerald
Colour: Emerald Green
Floral Theme: Calla Lily or a **Green Rose
The beauty of the calla lily is associated with the qualities of faith and purity in the Christian religion. The Romans also assigned a meaning of sensuality with the long stalk, and so the calla lily represents both spiritual and physical sides of a successful marriage.
**The green rose is a romantic alternative for this anniversary, in keeping with the colour theme, and the symbol of eternal love that a rose represents.
Modern Anniversary Gift Suggestions
• Alexandrite jewellery
• Flower-based gift for this anniversary (calla lily), for example: plant, perfume, scented candles, bouquet of flowers, art print
• Emerald jewellery (necklace, ring, bracelet, pendant)
• Light-Green Glazed Eternity Rose or Dark-Green Glazed Eternity Rose (signifying the emerald-green colour theme for this anniversary)
Take a moment to watch the video-clip of our Dark-Green Glazed Eternity Rose
Below are links to the next milestone anniversary, as well as some further reading on this romantic tradition:
60th wedding anniversary gift ideas | The anniversary tradition | Anniversary gifts made by hand |
Celebrate with a touch of romance |