Here are the most well-known 19th anniversary themes, however you can feel free to mix up suggestions rather than sticking to any one theme. Put together a gift which your loved one(s) will cherish.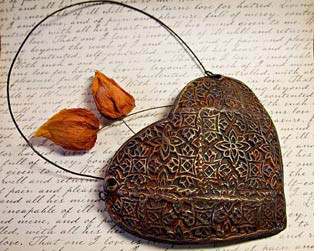 Modern 19th Anniversary Theme for Gifts: Bronze
Bronze, with its long association with healing, signifies stability and health within the union, reflecting the way the couple have supported one another through all challenges and obstacles.
Gemstone: Aquamarine
Alternate Stone: Topaz or Golden Beryl
Colour: Bronze
Floral Theme: Bronze Chrysanthemum
Bronze chrysanthemums hold a meaning of excitement, reminding the pair to bring new things into their strong relationship to keep it exciting.
Modern Anniversary Gift Suggestions
• Aquamarine jewellery (pendant, necklace, bracelet, earrings, ring)
• Bronze home items (bookends, vase, flower pot, bowls, plates, candle holder, door knocker)
• Bronze accessories or ornaments (figurine, sculpture, wind chimes, photo frame)
• Flower-based gifts related to this anniversary (bronze mum), for example: plant, perfume, scented candles, bouquet of flowers, art print
• Topaz or golden beryl jewellery (alternate stones for this anniversary)
Following are the 5 upcoming anniversary gift themes:
20th wedding anniversary gift ideas | 21st wedding anniversary gift ideas | 22nd wedding anniversary gift ideas |
23rd wedding anniversary gift ideas | 24th wedding anniversary gift ideas |