Find ideas for your loved one(s) on the 45th anniversary occasion from our list of traditional themes and suggestions. Be inspired by the colours and items and put them together to make a bespoke present.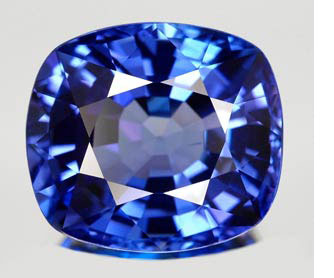 Modern 45th Anniversary Theme for Gifts: Sapphire
Indicating successful love, the sapphire has been rumoured to lose its blue shade should the wearer's affections wane. Giving a blue sapphire as a 45th anniversary gift symbolises the lasting love between a couple who have been married for 45 years.
Gemstone: Sapphire
Alternate Stone: Alexandrite
Colour: Blue
Floral Theme: Blue Iris or **Blue Rose
The blue iris, simple yet elegant, has a meaning of hope and faith.
**The blue rose is a romantic alternative for this anniversary, in keeping with the colour theme, and the symbol of eternal love that a rose represents.
Modern Anniversary Gift Suggestions
• Alexandrite jewellery (alternate stone for this anniversary)
• Blue iris-themed gifts (plant, perfume, scented candles, bouquet of flowers, art print)
• Light-Blue Glazed Eternity Rose or Dark-Blue Glazed Eternity Rose (signifying the blue colour theme for this anniversary)
• Sapphire jewellery (necklace, bracelet, ring, pendant)
Below is a video of our impressive Dark-Blue Glazed Eternity Rose:
Following are more milestone anniversaries & info:
50th wedding anniversary gift ideas | 55th wedding anniversary gift ideas | 60th wedding anniversary gift ideas |
The anniversary tradition | Anniversary gifts made by hand |