Browse these comprehensive ideas of themes for the 17th anniversary and pick out the ones that your loved one(s) are sure to cherish for a perfect wedding anniversary present.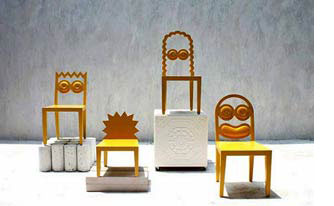 Modern 17th Anniversary Theme for Gifts: Furniture
Representing security, familiarity and comfort of a marriage that is securely established, furniture makes an appropriate 17th anniversary gift theme.
Gemstone: Carnelian
Alternate Stone: Amethyst, Pink Tourmaline or Citrine; Alternatively, a Watch
Colour: Yellow
Floral Theme: Red Carnation or **Yellow Rose
Meaning admiration when given in its light red form, or deep love when given in its dark-red variety, the carnation is a wonderful 17th anniversary gift theme.
**The yellow rose is a romantic alternative for this anniversary, in keeping with the colour theme, and the symbol of eternal love that a rose represents.
Modern Anniversary Gift Suggestions
• Jewellery incorporating an amethyst / pink tourmaline / citrine (alternate stones for this anniversary), or alternatively, a watch
• Carnelian jewellery (necklace, ring, earrings, bracelet)
• Flower-based gifts related to this anniversary (red carnation), for example: plant, perfume, scented candles, bouquet of flowers, art print
• Furniture (new bed, coffee table, dining room table, book case)
• Yellow Glazed Eternity Rose (signifying the yellow colour theme for this anniversary)
A video-clip of the striking Yellow Glazed Eternity Rose is below:
Here are 5 links to the next anniversary gift themes coming up:
18th wedding anniversary gift ideas | 19th wedding anniversary gift ideas | 20th wedding anniversary gift ideas |
21st wedding anniversary gift ideas | 22nd wedding anniversary gift ideas |