While there are lots of colours, themes and suggestions linked with the 4th anniversary, you can choose whichever you prefer to reflect the taste of the recipient(s) and to express the sentiments in your heart.
Traditional 4th Anniversary Theme for Gifts: United States: Fruit and Flowers; United Kingdom: Linen or Silk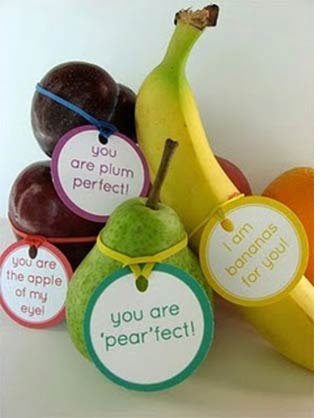 After four years of marriage, a relationship will be in a period of growth. As the pair blossom in their love, so it is symbolised by ripe fruit and beautiful flowers. As flowers and fruit nurture the body and soul, so they reflect the pair's commitment to their love.
Linen in the Bible represented Divine truths as it was the material worn by the angels. It therefore holds a symbolism of purity and honesty for the couple.
Silk, meanwhile, holds a meaning of sensuousness, and as it is elegant and beautiful, so it signifies the connection and love between the couple.
Modern 4th Anniversary Theme for Gifts: Electrical appliances
The everyday nature of a practical gift such as an electrical appliance perfectly embodies how settled a marriage has become after four years.
Gemstone: Blue Topaz
Alternate Stone: Blue Zircon or Amethyst
Colour: Blue or Green
Floral Theme: Geraniums, Hydrangeas, **Blue or Green Rose
While both geraniums and hydrangeas have some negative associations, the positive meanings of geraniums indicate the comfort within a marriage and the joy of finding a partner who is also a good friend. The positive side of the hydrangea indicates gratitude for the appreciation and understanding shown by each partner.
**The blue or green rose is a romantic alternative for this anniversary, in keeping with the colour theme, and the symbol of eternal love that a rose represents.
Traditional Anniversary Gift Suggestions
• Fruit and/or flower basket
• A book on flowers
• Flower pot
• Floral-embossed stationery, paperweight
• Floral-scented candles or other fragrant items
• Floral-print posters
• Garden tools
• Plants
• Silk scarf
• Silk or linen bedding (sheets and matching pillow cases)
Modern Anniversary Gift Suggestions
• Electrical appliance (coffee machine, TV, fridge)
• Blue topaz jewellery (bracelet, ring, earrings, necklace)
• Blue zircon / amethyst jewellery (alternate stones for this anniversary)
• Flower-based gifts related to this anniversary (geranium or hydrangea), for example: plant, perfume, scented candles, bouquet of flowers, art print
• Light-Blue Glazed Eternity Rose or Dark-Blue Glazed Eternity Rose (signifying the blue colour theme for this anniversary)
• Light-Green Glazed Eternity Rose or Dark-Green Glazed Eternity Rose (signifying the green colour theme for this anniversary)
Here we present a video-clip of the Light-Blue Glazed Eternity Rose
Below are the next group of anniversary themes coming up:
5th wedding anniversary gift ideas | 6th wedding anniversary gift ideas | 7th wedding anniversary gift ideas |
8th wedding anniversary gift ideas | 9th wedding anniversary gift ideas |